Wing Tsun is a traditional system of Kung Fu that specialises in effective self-defence without relying on strength or size. You can learn more about Wing Tsun here. Wing Tsun is taught in more than 64 countries worldwide by the IWTA and is headed in Ireland by Dai-Sifu Rainer Tausend 7th PG. Classes are taught in various locations throughout Ireland and beginners are always welcome.
Navan Club Grading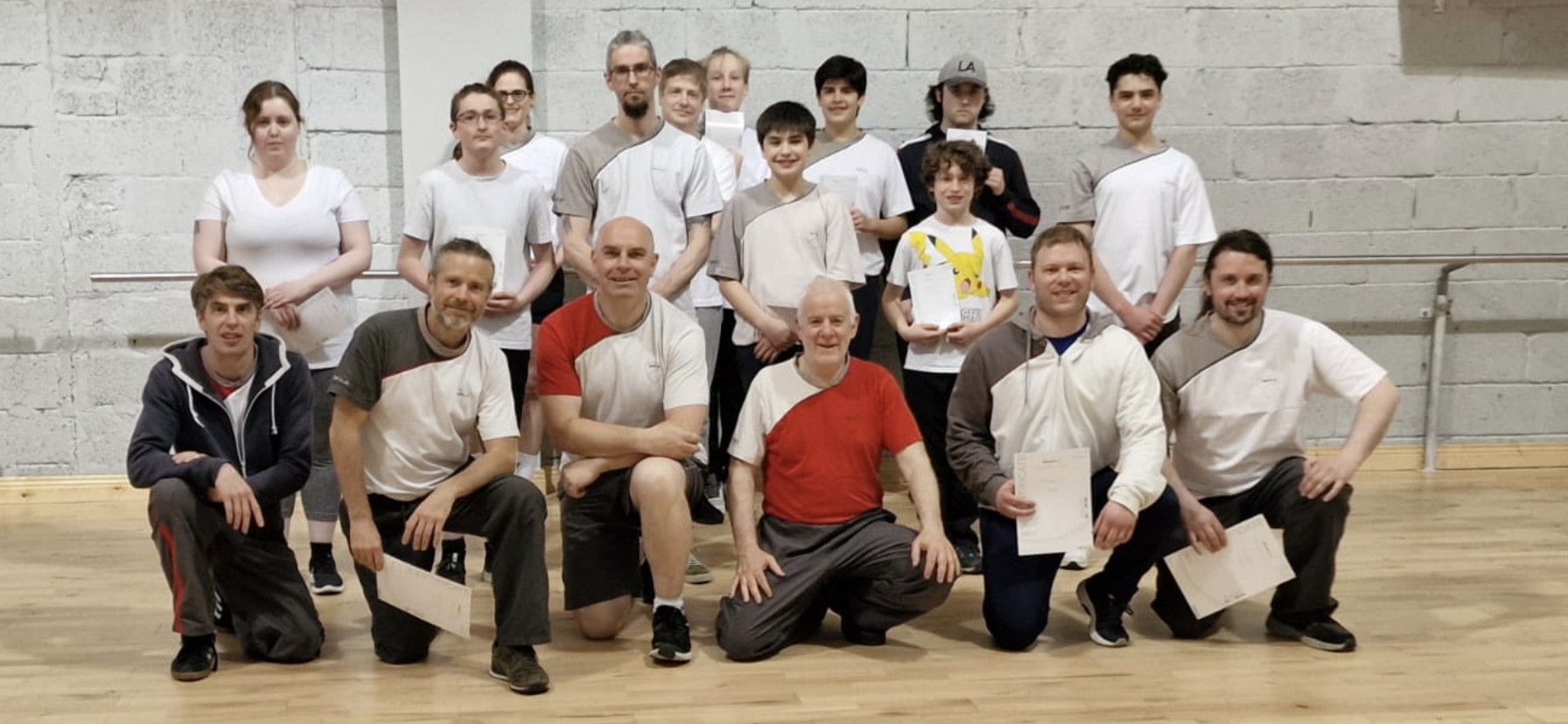 Sifu Aidan Canavan travelled to Navan for our biggest club grading yet.
Dublin City Centre School reopens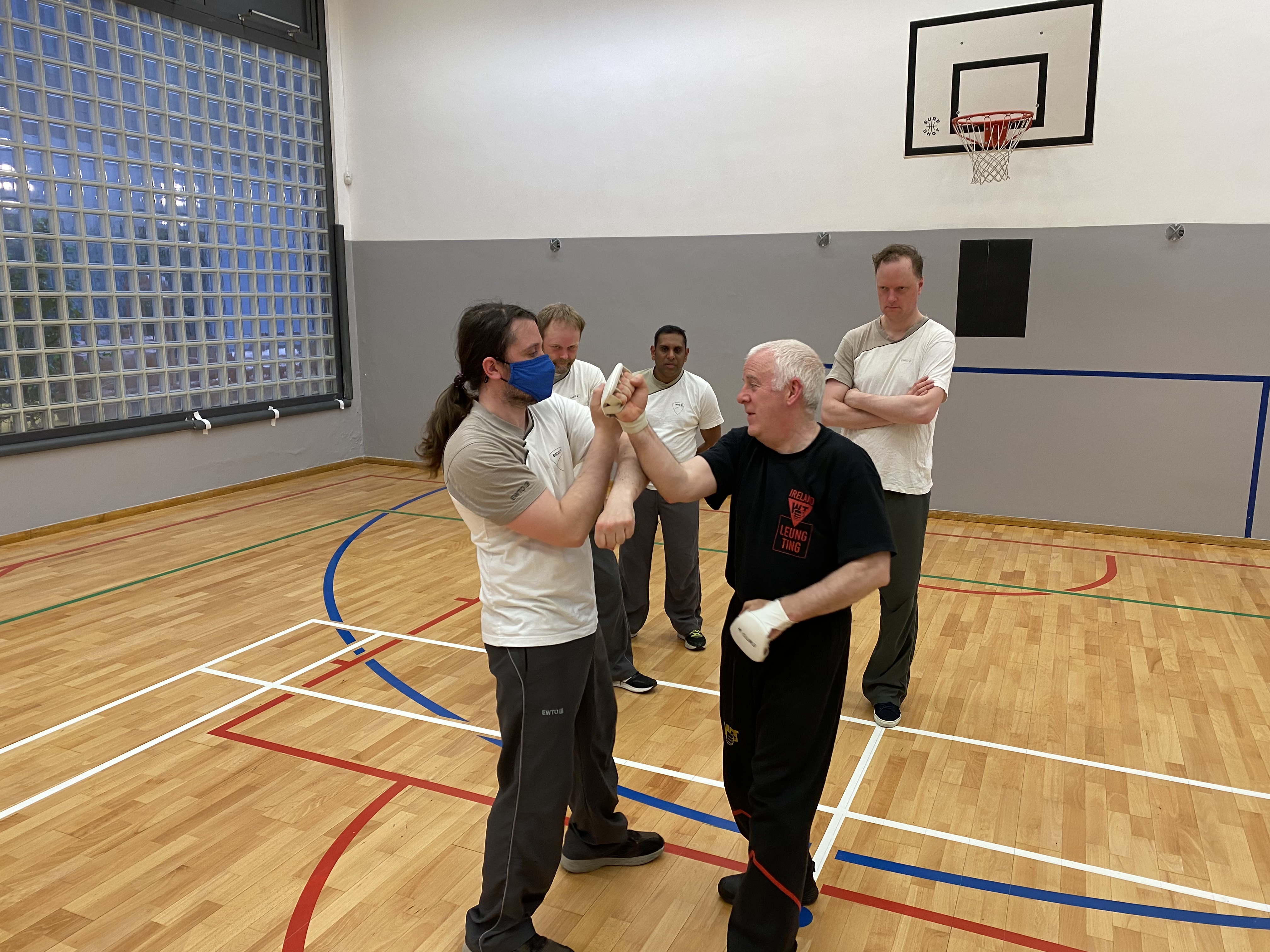 The Dublin City Centre school has reopened in a new venue.
Well-being Week in Eureka Secondary School, Kells
Our Navan school was invited to be a part of Eureka Secondary School's Well-being Week.
2021 - A Year in Review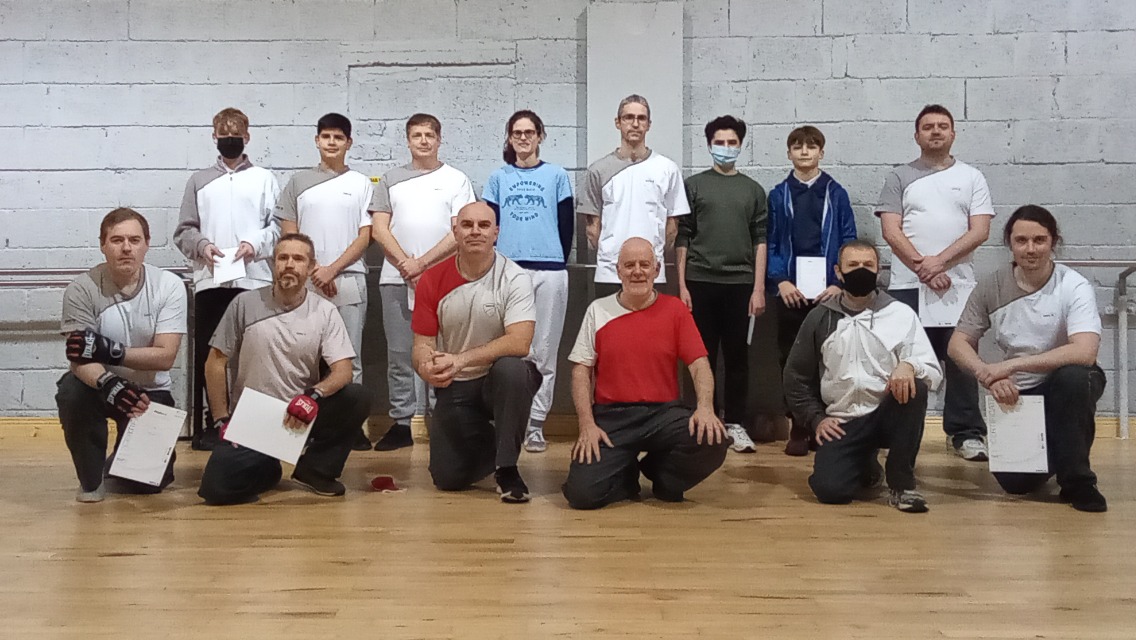 2021 was far from easy but rewarding none the less.
Restrictions ease and training returns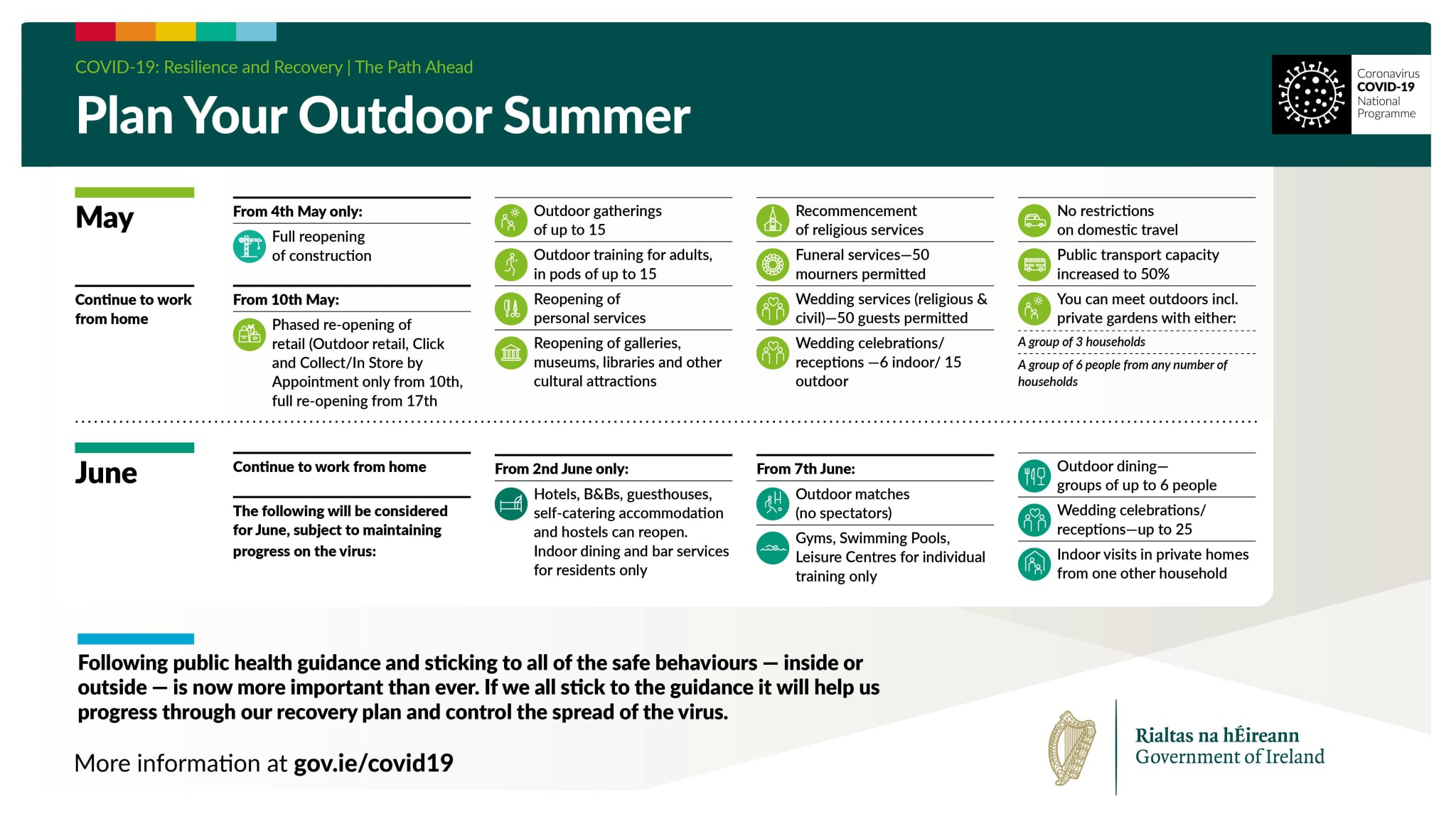 As Covid restrictions ease, and the weather improves, the Navan School will be returning to outdoor training from May 10.
Chain Punch Challenge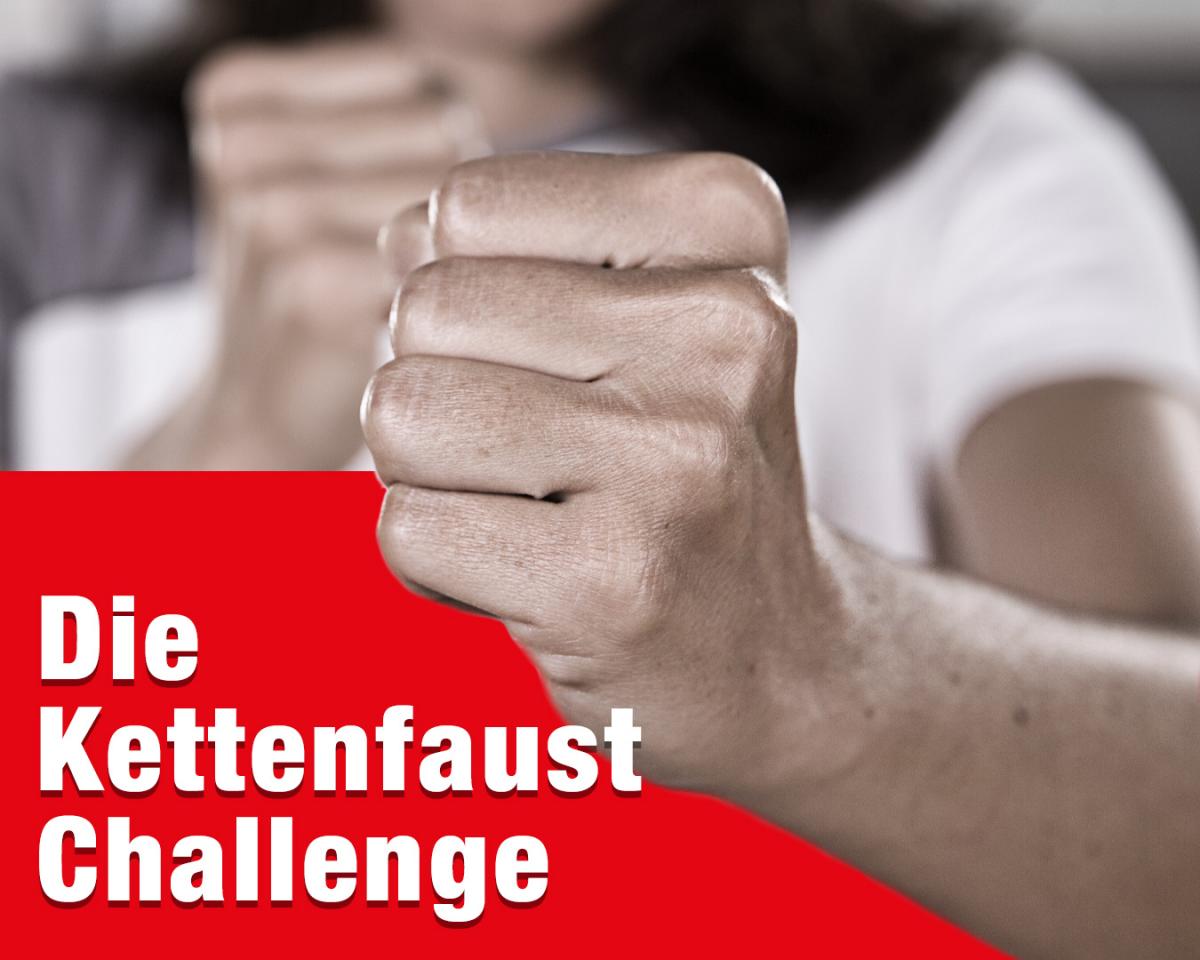 How many punches can you do in a minute?
New Year New Lockdown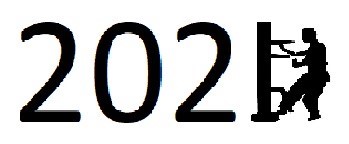 The Navan School will be returning to Zoom classes from January 4th.
Navan School Returns to Training - December 7th
The Navan School will be returning to training on December 7th.
Dublin moves to Level 3 - September 21st
The decision to move Dublin to Level 3 has had an impact on training in Navan.
Covid 19 Restrictions - August 18th
Under the new Government Restrictions, aimed at tackling the Covid 19 pandemic, groups training indoors are limited to 6 people. The Navan school will continue classes as normal but attendance is limited to Daragh and 5 other people. To book one of those 5 places contact Daragh on 0868921567. The classes will continue to be broadcast via ZOOM to facilitate those who cannot physically attend. Those in attendance will be required to follow the hand sanitiser and facemask protocols. These restrictions will remain in place until September 13th.
Covid 19 Policy
Wing Tsun Navan have introduced a new policy to facilitate training during the ongoing Covid 19 pandemic.
Coverage in the national press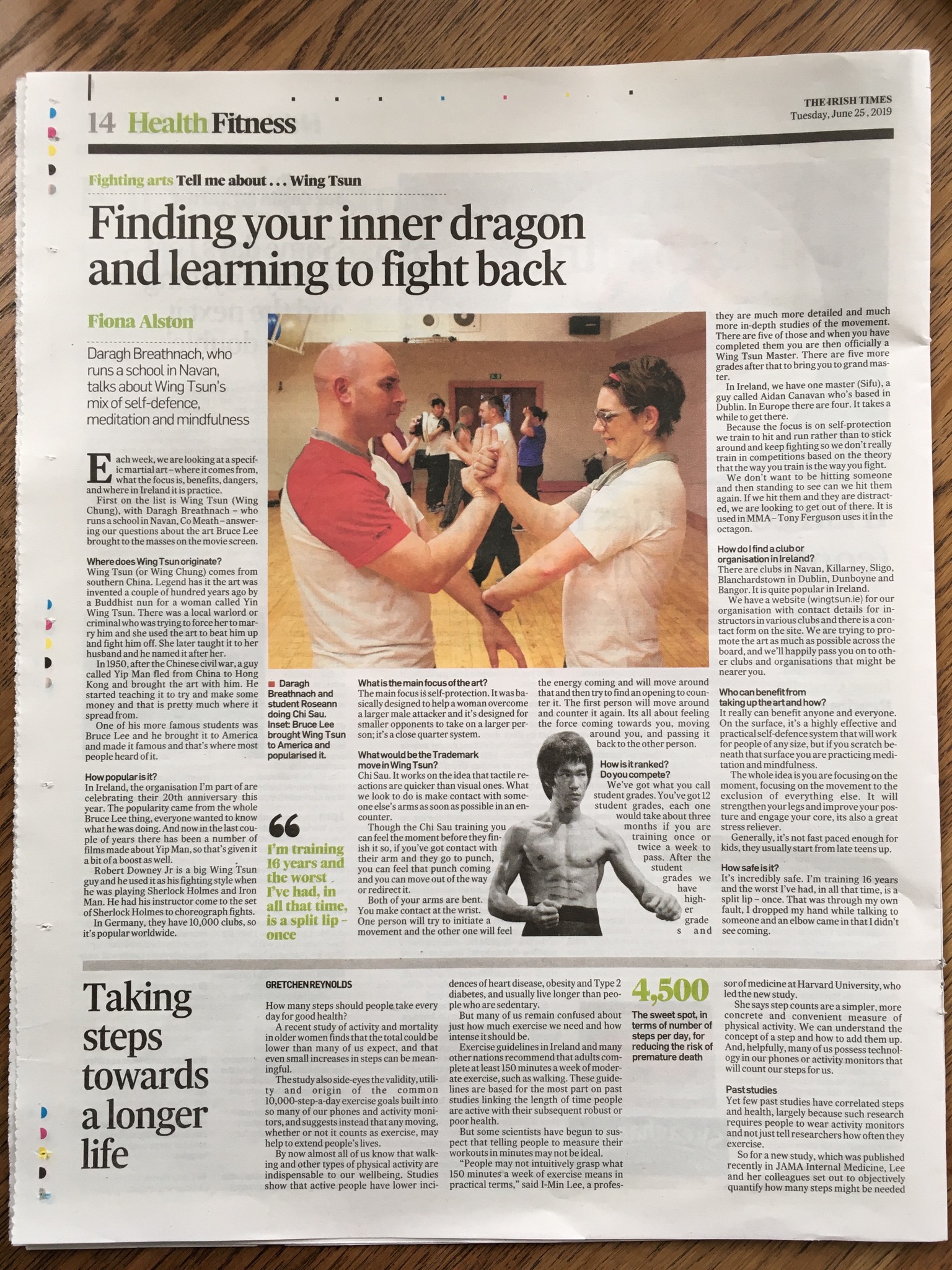 Wing Tsun featured in the first part of the Irish Times Summer series on Fighting Arts.
Navan Self Defence Course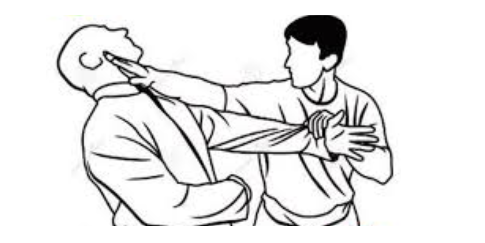 The Navan School are running a Self Defence Course starting July 4th and you can bring a friend for free. Learn more...
Navan School Monthly Newsletter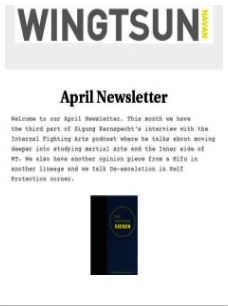 For 2019 the Navan School have introduced a monthly newsletter.
Autumn 2018 Seminars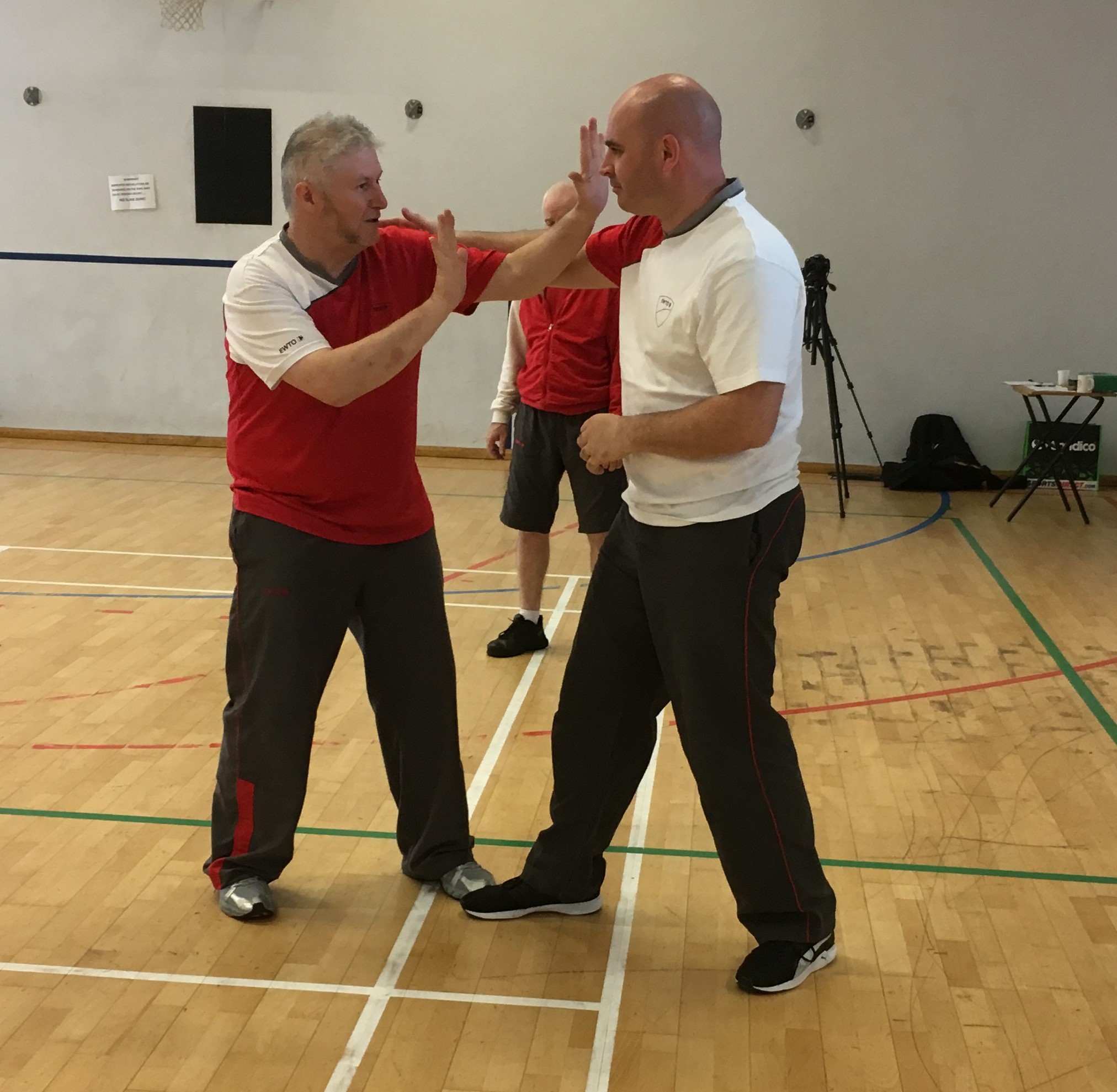 The Autumn Seminars took place over the weekend of 8th and 9th of September.
Maynooth School reopening
After a brief hiatus the Maynooth school wil be reopening on Sunday April 15th with training from 11am to 1pm.
Sifu Aidan Canavan at Wing Tsun Navan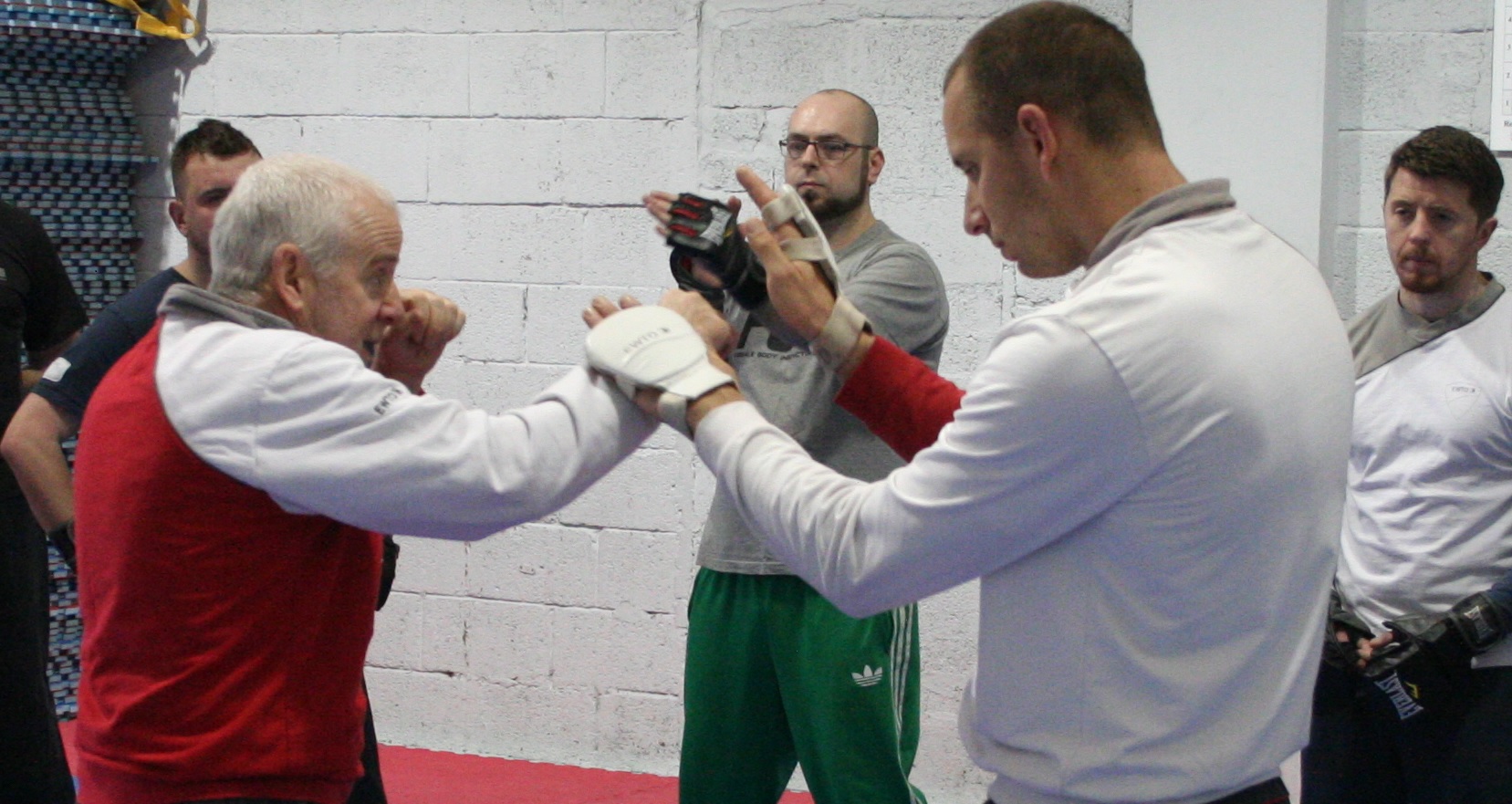 The Navan school were delighted to welcome Sifu Aidan Canavan for a training session in December 2017.
Autumn 2017 Seminars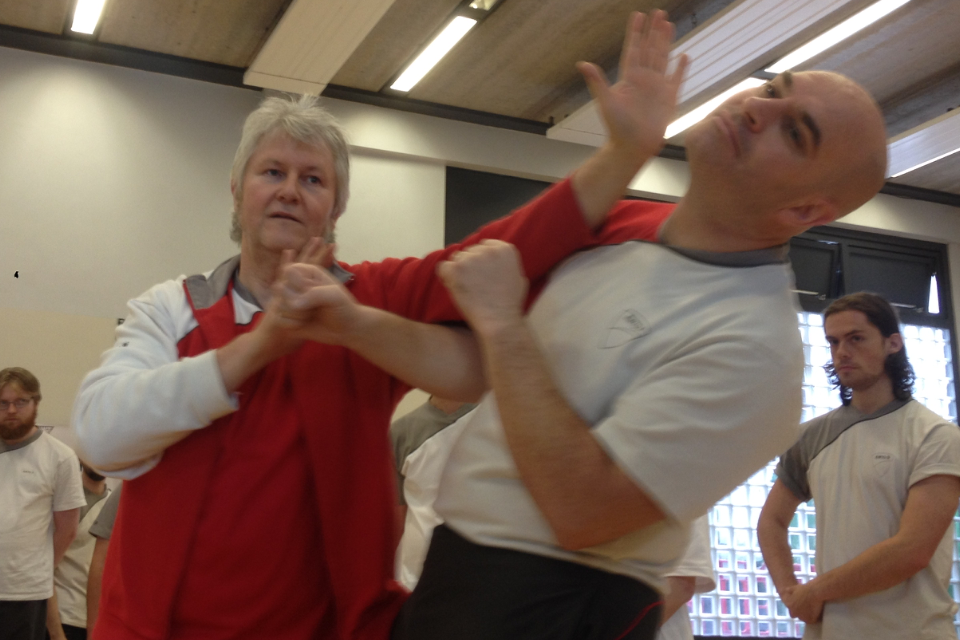 The Autumn Seminars took place over the weekend of 16th and 17th of September.
Spring 2017 Seminars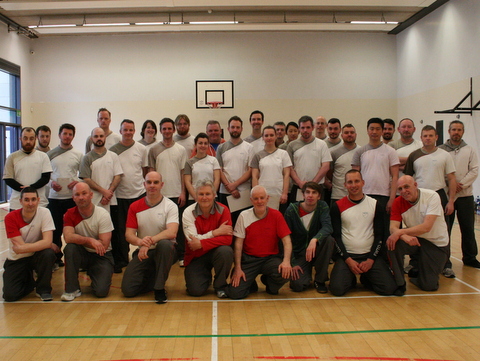 The Spring Seminars took place over the weekend of 22nd and 23rd of April.
Small Group Seminar in Inner Wing Tsun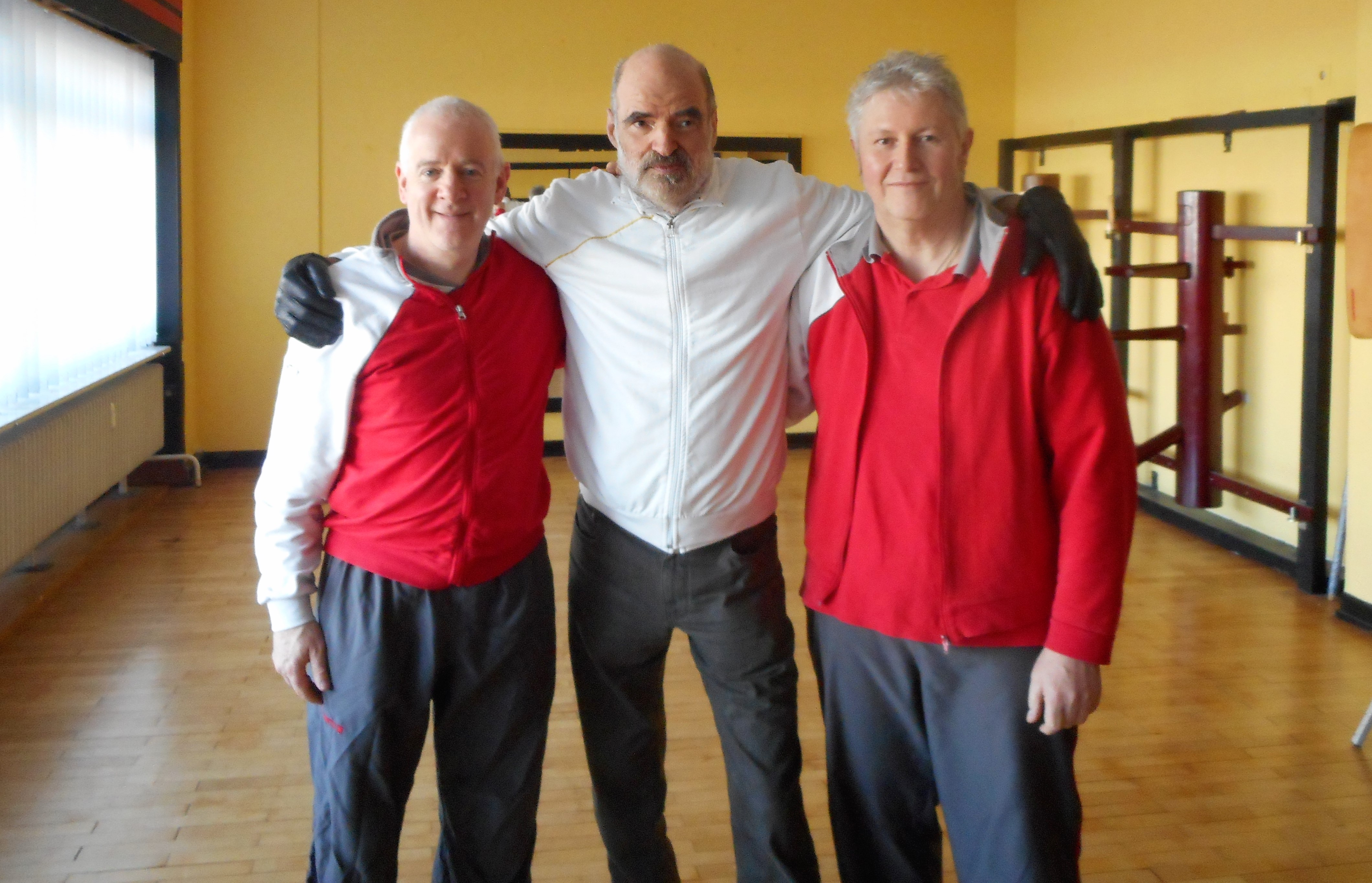 Sifu Aidan Canavan, Grandmaster Keith Kernspecht and Dai-Sifu Rainer Tausend at small group seminars in Inner Wing Tsun in Germany in March.
St. Patrick's day visitor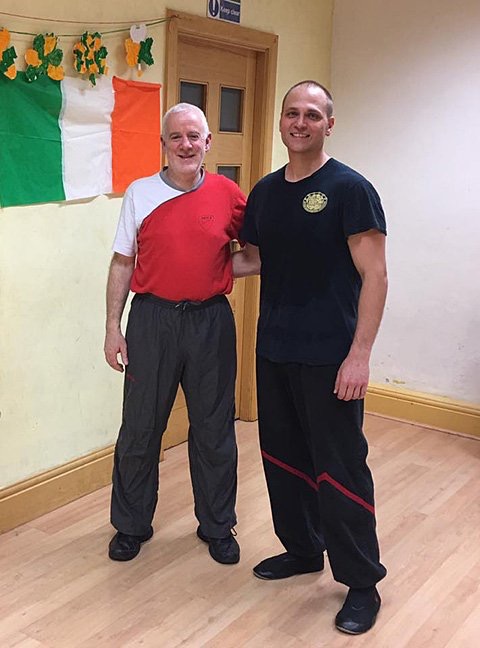 Sifu John Brusstar of Scottsdale, Arizona was in Ireland for St. Patrick's day and called into the Dublin city centre school to say hello and do a little training.
Christmas 2016 Schedule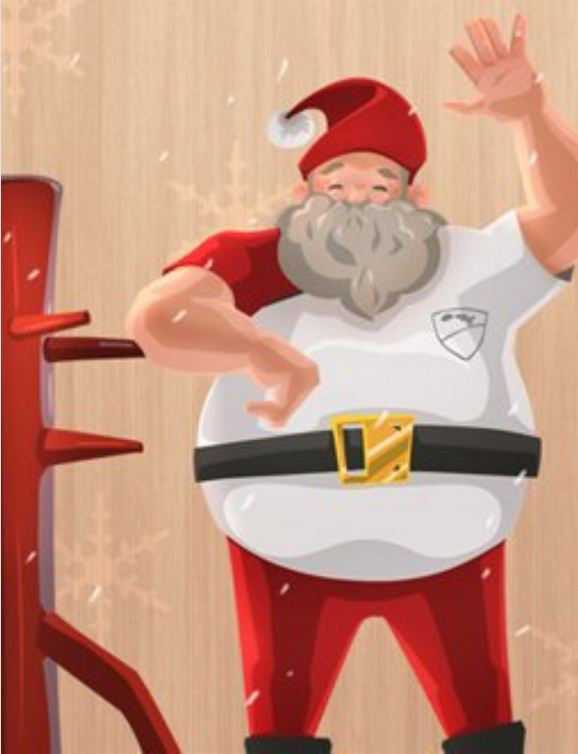 Here you'll find full details of the school schedules over Christmas
Winter 2016 Seminar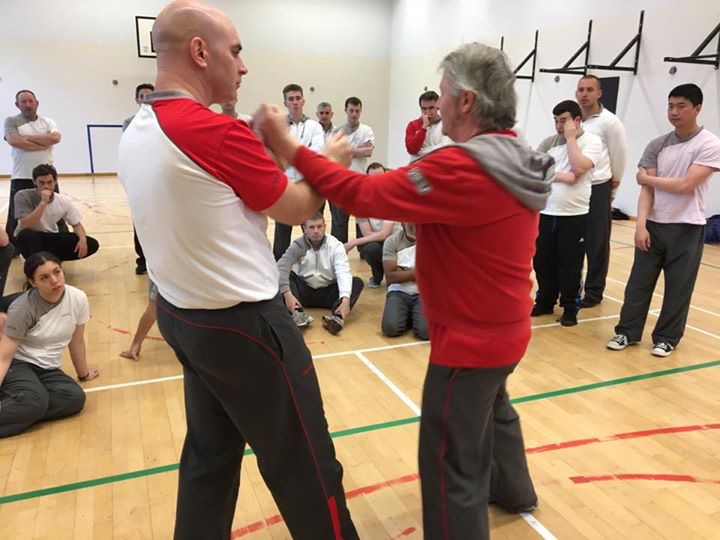 The Winter 2016 Seminar with Dai-Sifu Tausend took place over the weekend of November 19th and 20th
EWTO 40th Anniversary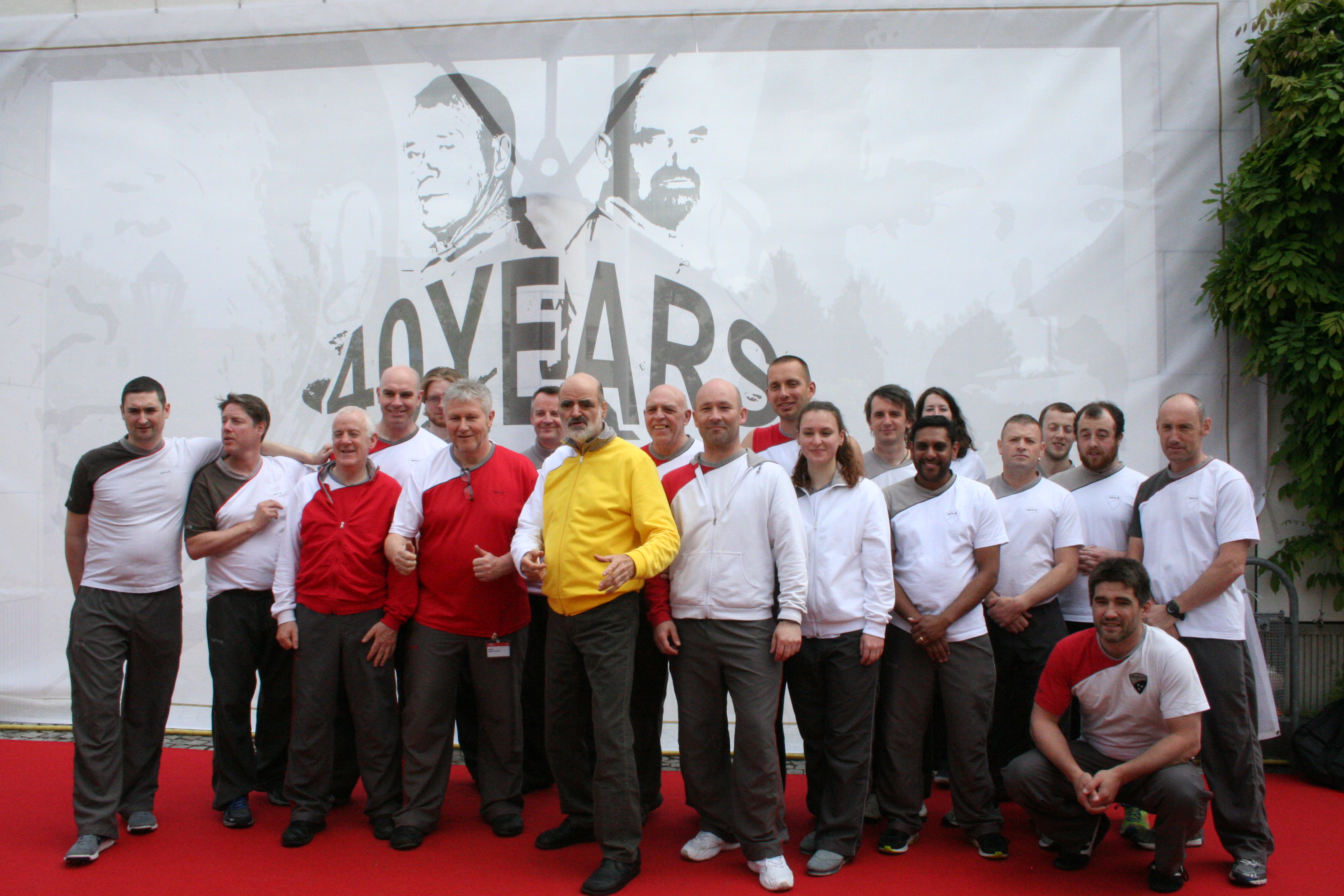 On Friday May 13th members of the IEWTO travelled from Dublin to Hockenheim for the EWTO 40th Anniversary. There's also a gallery of photos from the weekend here.