Student & Instructor Seminars - July 2014
With Dai-Sifu Rainer Tausend
On the 5th of July, the EWTO country coach for Ireland, Dai-Sifu Rainer Tausend, returned to Dublin to hold a number of seminars. Dai-Sifu Tausend, the official country coach since 1998 travels to Ireland three times per year, each year to teach the students and instructors of the IEWTO. The student and instructor seminars were attended by participants from all five schools. Dublin - Blanchardstown, Dublin - City Centre, Maynooth, Navan & Wexford.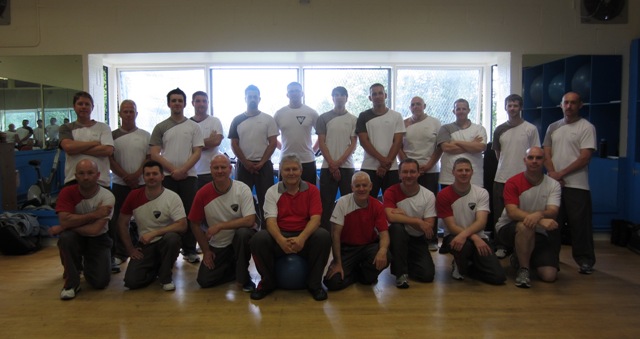 A special focus of the seminars were the new exercises and theoretical fundamentals developed by Grandmaster Kernspecht in his new coursebook "Inner Wing Tsun" which has just been published in English. Dai-Sifu Tausend initially began teaching a basic exercise and from this added more details and variations from where the movements can be used in any emergency situation. Both students and instructors worked on this eagerly and before long, three hours had passed. Following a well earned break, students were tested for and awarded their relevant grades.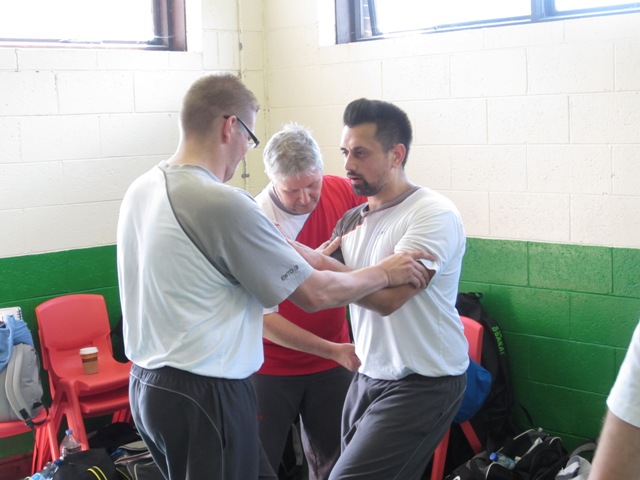 With the seminar over, it was off to the nearest pub for a few pints of well earned Guinness. Dai-Sifu Tausend provided some of the school owners with private lessons the next day before flying home to Germany. In the next few weeks he will visit his own Sifu, GM Kernspecht for private lessons. This is one of the strengths of the EWTO and an example of one of the organisations core values - continuous learning and self development.