Irish Times Article
June 25th 2019
Daragh Breathnach, of our Navan school, was interviewed by The Irish Times for the first part of a series they are running on Fighting Arts.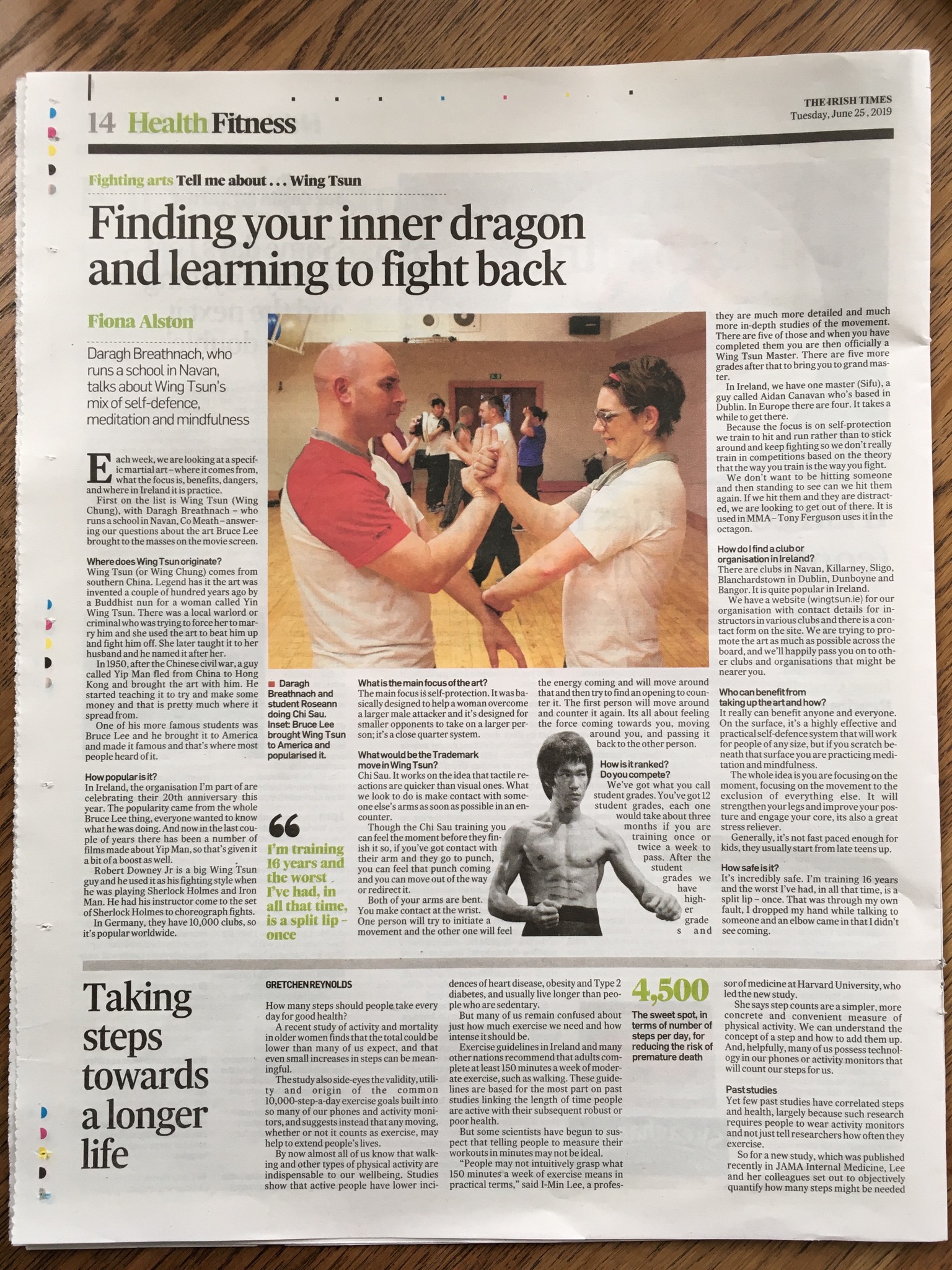 The interview was a great opportunity to spread the word about Wing Tsun and we're extremely grateful to The Irish Times for including us.
The full article can be read here.