Sifu Aidan Canavan - 5th MG
Sifu Aidan Canavan (5th MG) is the head instructor for the Dublin City Centre school. He began training in Wing Chun in 1984 having previously studied Kenpo Karate and Lau Gar Kung Fu for a number of years. He changed from Wing Chun to Leung Ting Wing Tsun in May 1987 when his instructor attended a training course in New York given by Grandmaster Leung Ting. Upon his return to Dublin, the school and its students including Sifu Aidan became members of the International Wing Tsun Association.
Due to family committments the instructor could not continue teaching and for a while Sifu Aidan and the rest of the students trained amongst themselves. After writing to Grandmaster Leung Ting's representative in England, Sifu Aidan attended a UK instructor course given by the Grandmaster in 1990. It was around this time that the British/Irish Wing Tsun Organisation was founded with Sifu Aidan acting as the Irish representative.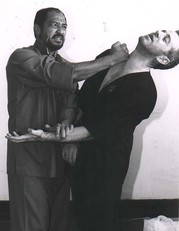 As well as running his own school in Dublin City Centre, he made many trips to the UK, Bulgaria and Hong Kong for instructor training and in 1991 he was awarded his Primary Level/1st TG followed by his 2nd TG in 1994 and 3rd TG in 1996. During this time he also hosted seminars in Dublin for various Wing Tsun masters including Grandmaster Leung Ting.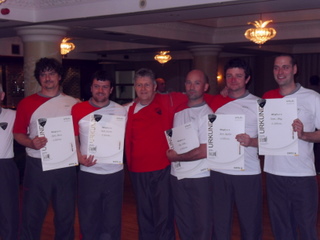 With the reorganisation of Wing Tsun in Ireland and Britain in 1998, Sifu Aidan became a direct student of Dai-Sifu Rainer Tausend (7th PG) who was appointed by the EWTO/IWTA as the national instructor for Ireland. He also travels on a regular basis to Germany and the UK for seminars with Dai-Sifu Tausend and the founder and head of the EWTO, Grandmaster Keith Kernspecht.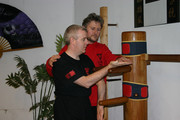 One of Sifu Canavan's core values in promoting Wing Tsun in Ireland was to create a flat structure for the teaching of instructors where all students and instructors have direct access to learn from Dai-Sifu Tausend. He was awarded his 4th TG by Grandmaster Kernspecht in 2006 and on the 31st of December 2012 was awarded his 5th PG. This sees the completion of the Wing Tsun empty hand system and recognises the recipient as a Master of Wing Tsun. Sifu Aidan will now continue to refine and polish his Wing Tsun and will work towards mastering the Wing Tsun weapons.